✓ Competitive Prices ✓ Friendly Service

✓ Highest Quality Products ✓ Professionally Installed

✓ BBB Member with A+ Rating ✓ Insured
AAA Seamless Rain Gutters and Construction is a family owned and operated seamless rain gutter company servicing The Woodlands, Spring, Conroe, Magnolia, Tomball, Humble, Cypress, Montgomery, Willis, Huntsville and North Houston areas.
We provide quality service to residential and commercial clients for Rain gutter installation, Fascia board replacement and more.
We believe in providing only the highest-quality
of materials and workmanship available to our customers. While most projects usually take a few hours to complete, we strive to minimize interruptions to your work or home life by working out a schedule with you.
"Excellent company to deal with. Jason and his crew did a very nice job removing our old gutters and installing our new ones. Very professional and very good prices. My wife are very pleased and would recommend this company with no hesitation."

"Very flexible, great service!,

Jason did a great job for us. He took time to modify the plan when we had a last minute change, even confirmed with an updated drawing that day to make sure it was right. I would highly recommend… this company!"

"After a many phone calls and a few different bids, we went with this company not only for their competitive rate but also the friendliness from the first phone call to the first meeting and end result. We are very impressed with the overall professionalism and unsurpassed workmanship. We went from not having rain gutters at all, to the best and most efficient. Jason took the time needed to talk with us about the choices we had in regards to achieving what we were looking to do. The work was done in a lot shorter time than I had imagined and the color matched wonderfully. You can NOT go wrong with using this company!"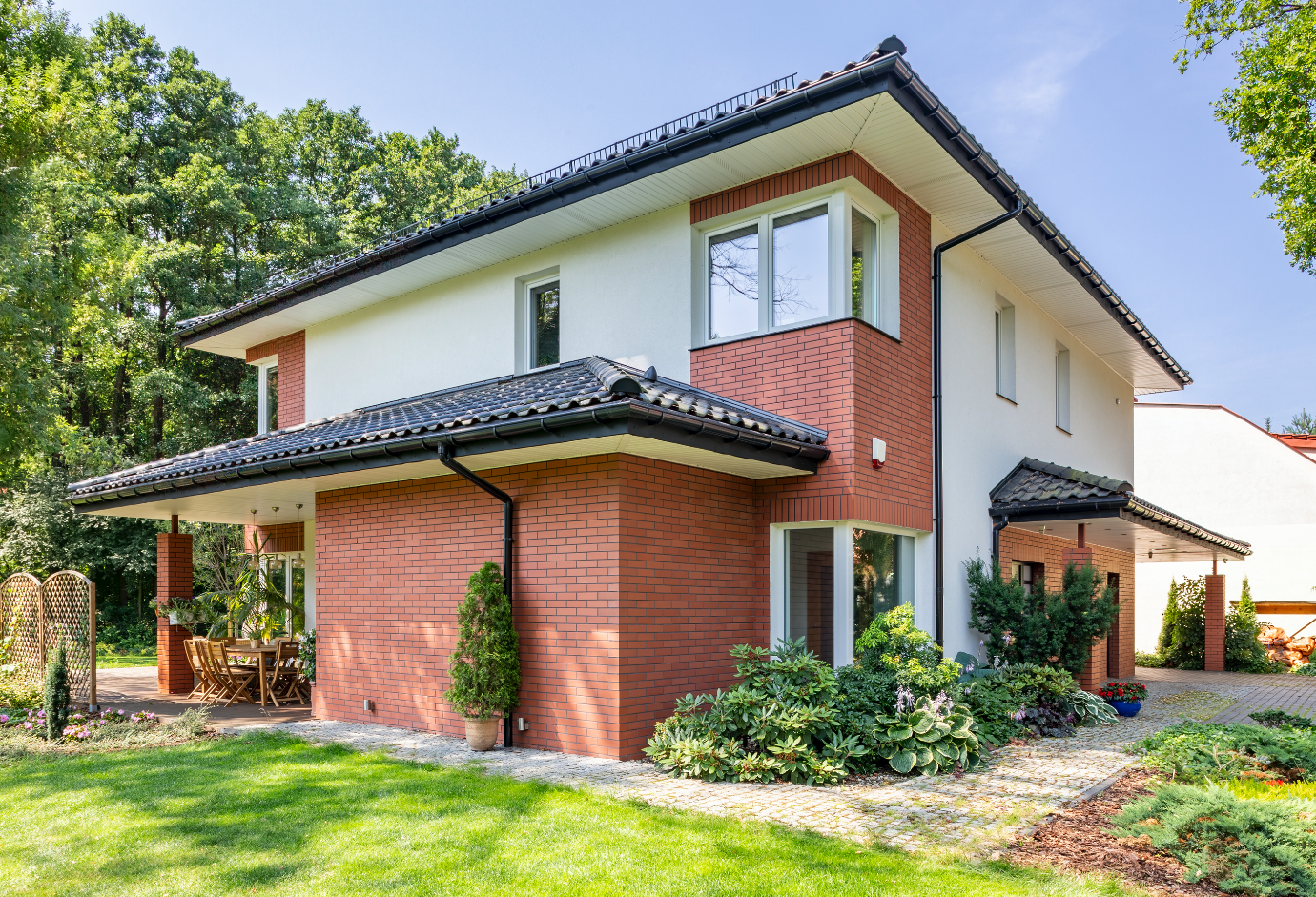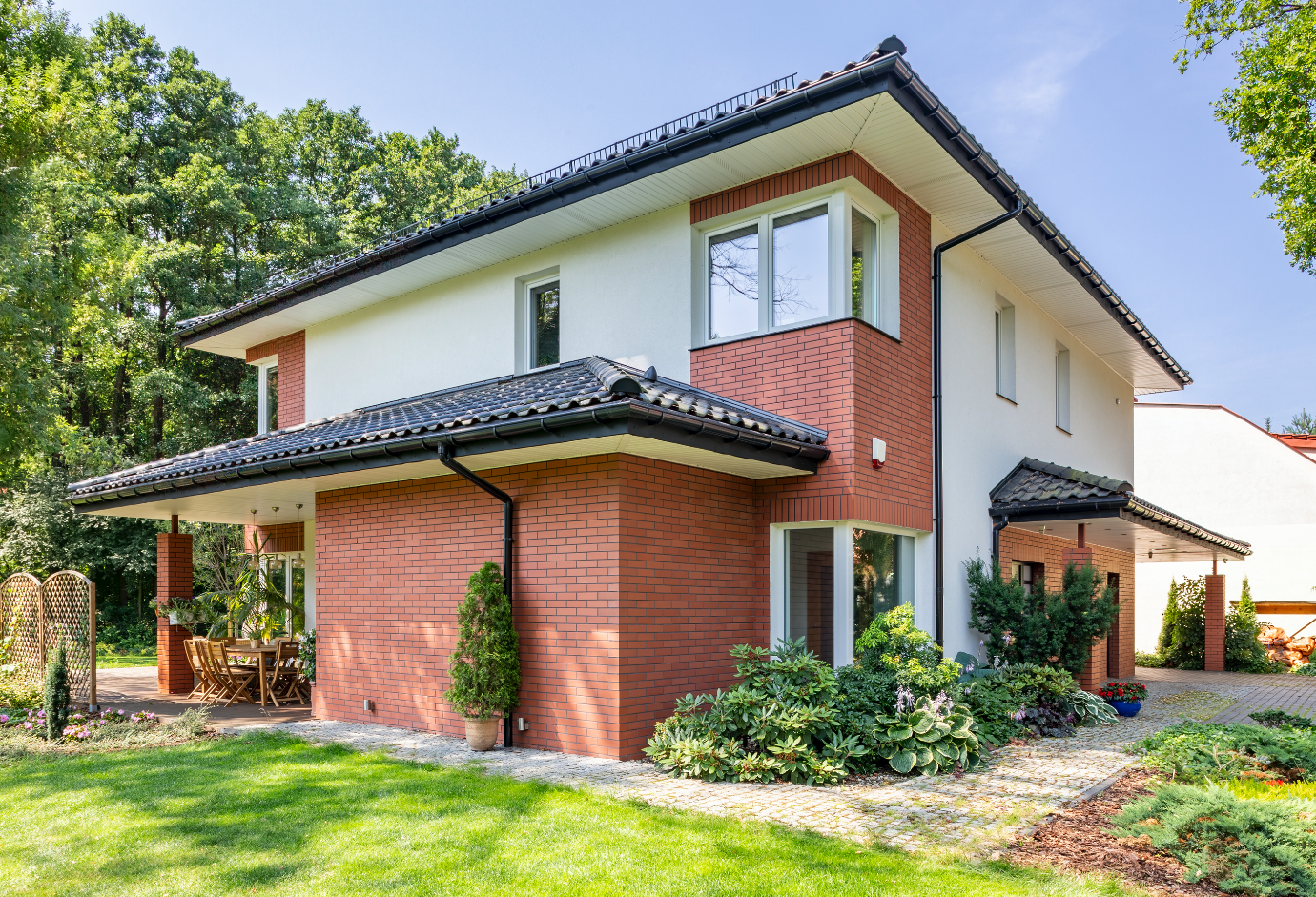 Rain Gutters
Seamless rain gutters or continuous guttering eliminates seams and reduces the possibility of leaks, while protecting your landscape, foundation, staining of siding and brick.
All of our seamless gutters are custom made and formed on the job site for exact measurements of your home. The materials used on your home are ordered just for you. We do not use left over, or scrap material from previous jobs.
Services
Rain Gutter installation
Gutter covers
Fascia Board repair
Fascia Board replacement
Rain Gutter Repair
Rain Gutter Cleaning
Products
OG 5″ K Style
Standard gutter available in aluminum, copper, and galvalume.
6″ K Style
Over-sized gutter available in aluminum, copper, and galvalume.
6″ Half Round
Over-sized gutter available in aluminum, copper, and galvalume.
2×3 Downspout
Corrugated downspout Standard size, available in aluminum, copper, and galvalume.
3×4 Downspout
Over sized, available in aluminum, copper, and galvalume.
3″ Round Downspout
4″ Round Downspout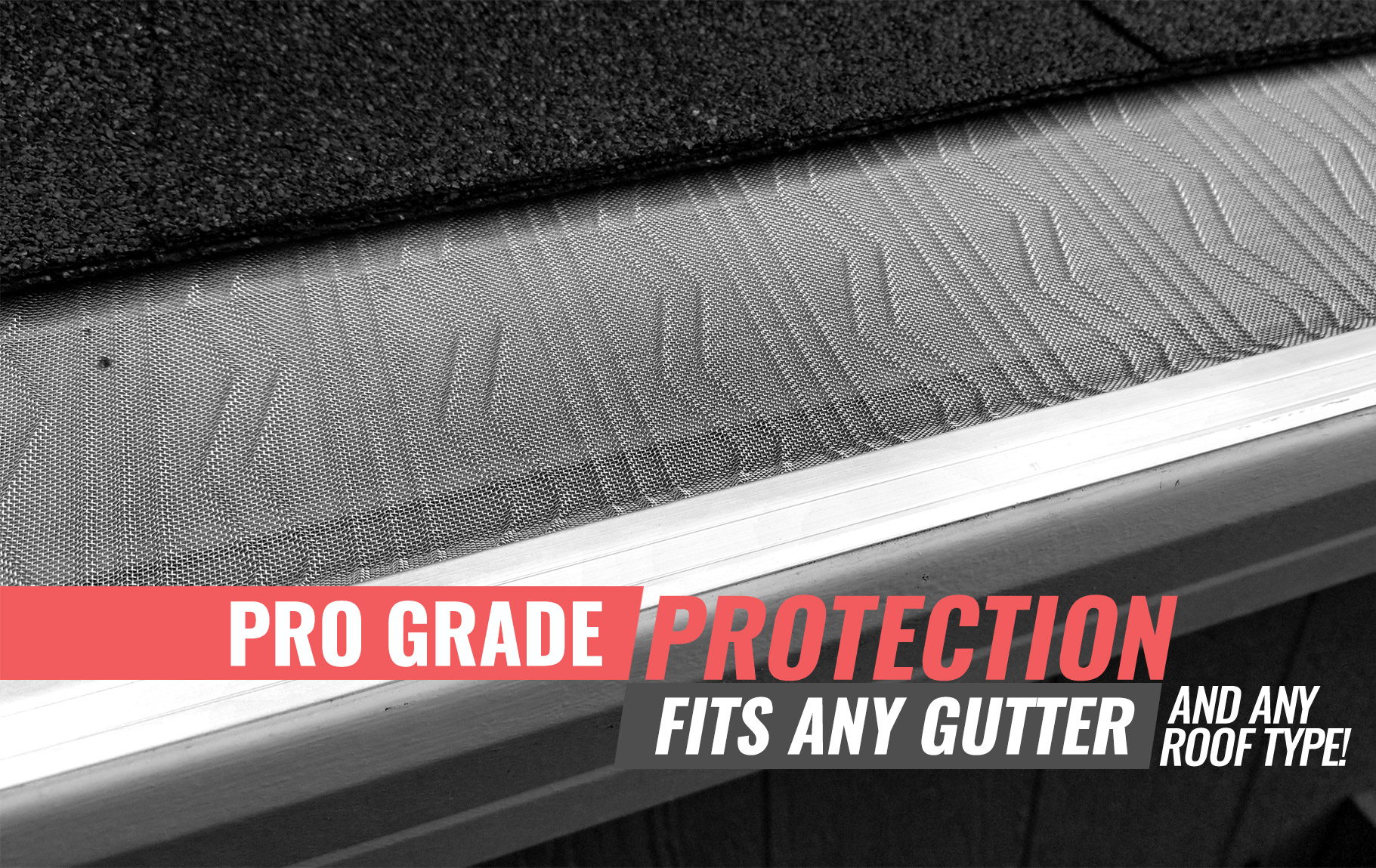 Gutter Covers
LeafBlaster PRO gutter guards keep leaves, pine needles and roof sand grit out of your gutter while providing maximum water flow through your gutter. LeafBlaster PRO uses Z-Bend Technology, which elevates debris so wind more easily pushes it off. This technology provides rigidity in the mesh so it spans the gutter and enhances high-volume rainwater filtration. Simply put, LeafBlaster PRO is the best gutter guard on the market. Provides rigidity in the mesh so it spans the gutter and also enhances high-volume rainwater filtration.
The Benefits
LeafBlaster PRO incorporates proprietary patented V-Bend Technology (VBT), which allows 100% of the stainless steel micro-mesh holes to filter rainwater.
The unique patented design allows for effective water filtration, enabling high volume of water to flow into your gutters.
You will never have to clean your gutters out again!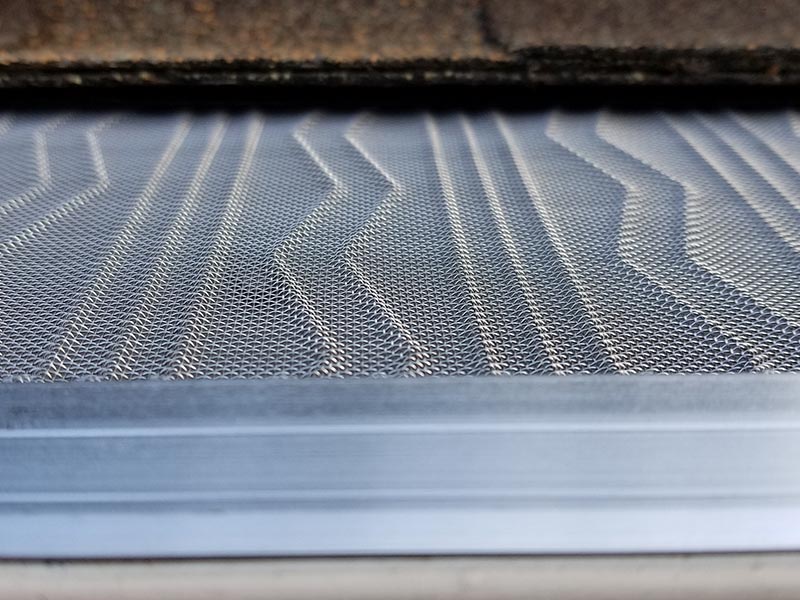 Specialty Products for your Gutters
Rain Barrels
Reasons to have a rain barrel at home:
Controls moisture levels around the foundation of your home
Provides oxygenated, un-chlorinated water to plants
Directs overflow to where you want it.
Reduces water and wastewater bills.
Conserves water in the summer months.
With two color Choices and a 5 year Material warranty.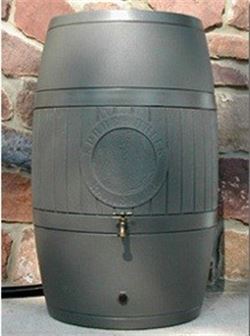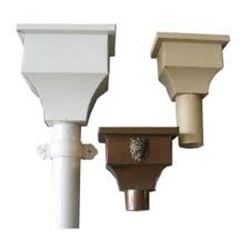 Conductor Heads
Increase drainage capacity while adding unique architectural elements to the home.
available in an assortment of styles and materials.
Splash Blocks
Placed at the bottom of the downspout outlet. Splash Blocks helps divert rain water away from the foundation of the home.
Rain Chains
In place of the downspout, rain chains can add a decorative element to your home, landscape, or water feature.
Rain Gutter Colors
We have over 30 colors to choose from. Below are some of the best selling colors on the market today. If you do not see the color you are looking for, we would be more than happy to bring all of our color for your choosing during your free estimate.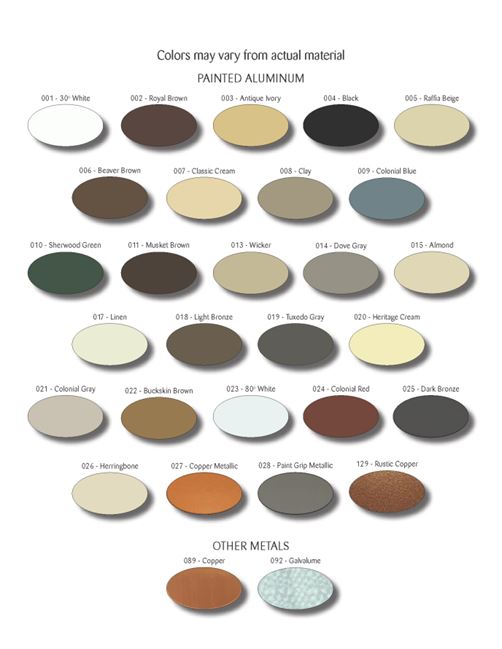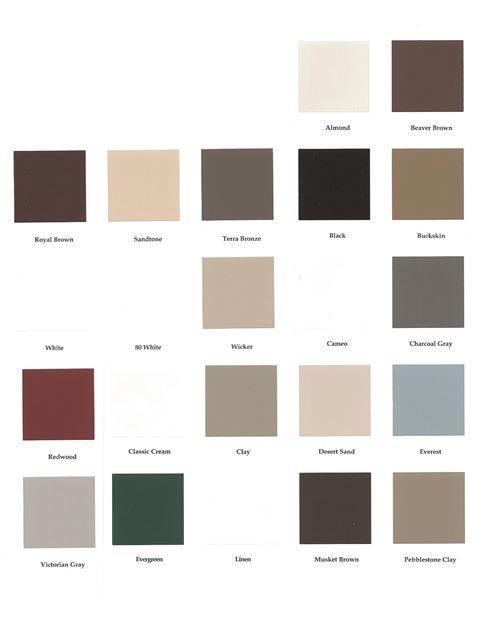 Call today for your free estimate!
Hours:
Mon – Fri: 9AM – 6PM
Sat: 10AM – 2PM
Sun: Closed
Serving the following communities: